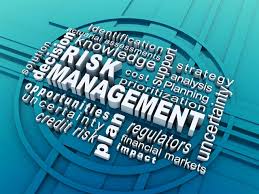 ---
Revenue, Expenses and Risk
In all business purchases, there are 3 main business drivers that business owners and managers have as their core. The last 2 blogs I dealt with revenue and expenses. This one is on risk. There are two types of risk - general business risk and risk in the buying decision. General business decision risk is related to running the business. Buying decision risk is related to "Am I making the right decision and what will it cost me if I am wrong?" Both relate to business, but the buying decision risk has a lot more emotional factors involved, such as fear and ego.
Managing or reducing risk is huge factor in a buying decision. A business leader deals with risk in many areas. Risk to: data, people, buildings, general liability, financial, and business continuity to name a few. There are many ways managers try to reduce risk from insurance policies, data backups and cloud computing, physical security using ID badges, to having multiple people engage in the buying process. A buying committee is used to reduce risk, not necessarily get the best option with the most features.
I have a client who sells data services to banks. He reports that over the last seven years the focus has shifted from what revenue new software can deliver then to expenses reduction and now, the biggest concern is risk. The banks are evaluating contract terms, reputation of company, costs to get out of a contract and even data center uptime. To reduce vendor risk, flexibility in contracts is becoming a big issue.